Prostate matters is a not for profit organisation committed to providing free information about prostate issues from leading Clinical Authorities.


Prostate matters is a not for profit organisation that is committed to providing free information about prostate disease from world leading authorities
Its aim is to provide potential patients and their families and friends with the best state of the art information on the diagnosis and treatment of prostate disease and which hospitals and doctors provide them.
Prostate Matters believes that the best possible information on prostate issues should be universally available to everyone.
The content of prostate matters is authorised and edited by the clinical panel of Prostate Matters. Members of this panel are leading clinical authorities on the prostate in the UK and consist of Surgeons, Geneticists, Histopathologists, Oncologists and Radiologists.
Professor Roger Kirby, President Elect of the Royal Society of Medicine (RSM) comments
As a urologist with over 35 years clinical experience of treating BPH, Prostate Cancer, and Prostatitis, I know how worrying prostate problems can be for patients. I am delighted to be associated with Prostate Matters as it provides up-to-date information on all things prostatic, in understandable English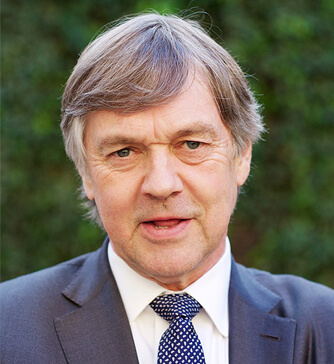 Symptoms that may be experienced, are referred to as Lower Urinary Tract Symptoms (LUTS), a group of clinical symptoms involving the bladder, urinary sphincter, urethra, and, in men, the prostate. LUTS is a preferred term for prostate related problems.
Prostate Matters looks to help answer the following questions:
Given the symptoms, what tests are available and what would possible results mean?
These tests will indicate whether further investigation is required to establish what kind of disease may be present.
Prostate problems can be divided into 3 types:
Prostate Cancer
Benign Prostatic Hyperplasia (BPH), a very common problem in men over 50, causing them to wake up to urinate possibly several times at night
Infection of the prostate gland, either acute or chronic.
For each type of disease we provide information on:
The most accurate and state of the art diagnostic tests
Where you can access these diagnostic tests and who provides them
The best types of treatment available.
Where you can access these treatments and who provides them
Each area has a further section for further reading and the latest research results.
Finally we have information about how to get referred to the Consultant of your choice, either through the NHS or privately.
Further, you are always entitled to a second opininion, either privately or through the NHS

Prostate matters is a not for profit organisation that is committed to providing free expert advice about prostate issues from leading Clinical  Authorities
Copyright Disclaimer: We try to acknowledge copyright as appropriate. If we have used something without acknowledging copyright, this is inadvertent. Please let us know by emailing info@prostatematters.co.uk