Prostate matters is a not for profit organisation committed to providing free information about prostate issues from leading Clinical Authorities
Treatment for Benign Prostatic Hyperplasia (BPH) – Holmium laser treatment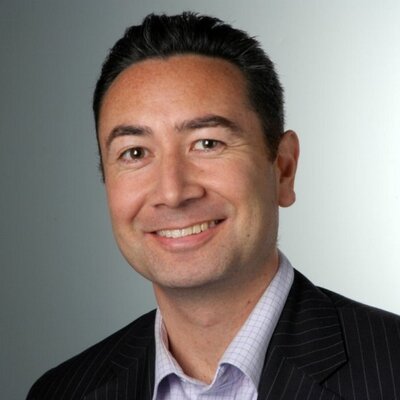 Overview by Mr Tevita Aho
Consultant Urologist and lead Clinician for Holmium Laser Prostate Surgery
Cambridge University Hospitals NHS Trust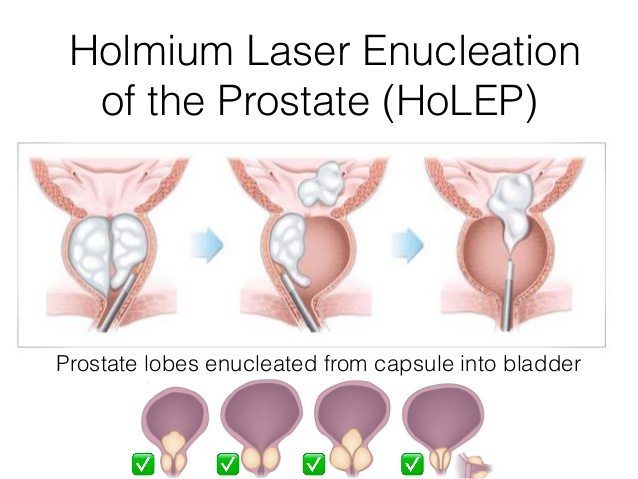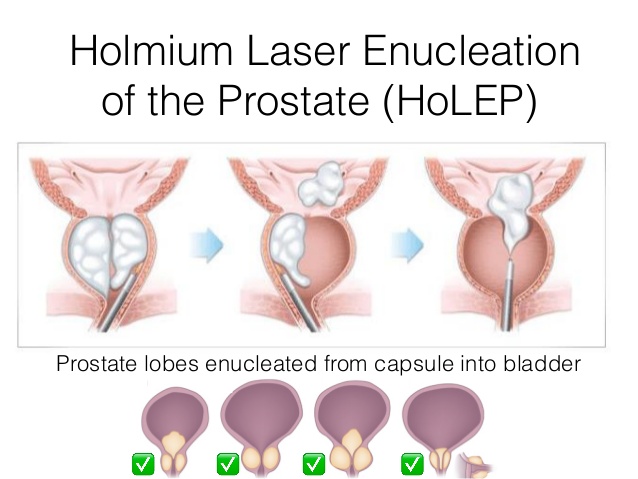 HoLEP laser treatment of the prostate
The HoLEP systems have been developed by Lumenis.
Holmium laser enucleation of the prostate (HoLEP) is a minimally invasive treatment option for men with an enlarged prostate that is causing either bothersome urinary symptoms or urinary retention. The procedure uses the holmium laser to cleanly peel out the enlarged obstructive inner component of the prostate which is the part of the prostate that is either partially or completely blocking the flow of urine. It is similar to peeling an orange from the inside so that only the skin remains. The peeled out prostate tissue is pushed into the bladder from where it is retrieved using a specially designed instrument. The entire procedure is done through a scope that is passed along the inside of the urethra and doesn't require any skin incisions. HoLEP is almost always done under a general anaesthetic. A catheter is left in the urethra overnight to drain urine from the bladder and this is almost always able to be safely removed the morning after surgery. 90% of men can be discharged from hospital without a catheter the day after HoLEP. 10% struggle to pass urine on day 1 after HoLEP due to temporary internal swelling, and these men are discharged with a catheter and then have another trial without catheter after 5-7 days, by which time virtually all are able to urinate spontaneously.
The main advantages of HoLEP are:
It is safe for men with any size prostate. The average prostate volume for a man over 50yr is around 30cc. HoLEP has been safely and effectively used for men with prostates over 600cc. HoLEP is the only endoscopic procedure that is recommended in men with prostates more than 100cc.
There is a low risk of significant bleeding during and after HoLEP. This is because the holmium laser is very good at sealing blood vessels off during the procedure itself. The chance of needing a blood transfusion during or after HoLEP is less than 0.5%
HoLEP is the most durable endoscopic procedure for an obstructive prostate. This is due to the fact that all of the obstructive component is removed from the prostate during HoLEP. This means there is an extremely low chance it will ever grow back again (<0.7% within 10yr of surgery)
For men who are in urinary retention and who have a catheter in place, HoLEP is the most effective form of treatment, again because it removes all of the obstructive tissue from within the prostate. It provides a 99% chance of returning to normal urination for men who are dependent on a catheter.
The average length of stay in hospital after HoLEP is 1 night, and the recovery is virtually painless. Most men can return to driving after 48hr and to all normal physical activities after 2 weeks. Walking is encouraged from day 1 after HoLEP.
HoLEP allows laboratory analysis of the removed prostate tissue like a biopsy. Incidental areas of prostate cancer are detected in 8% of men. In most cases these areas of cancer are low volume and low grade and require surveillance only, but sometimes significant cancers that are best actively treated are found by doing HoLEP.
The risks of HoLEP laser treatment of the prostate include:
Short term urinary incontinence which resolves within 1 month in 5%
Severe urinary incontinence requiring another surgical procedure to correct in 0.5%
Backwards ejaculation in more than 90%, although an ejaculation-sparing HoLEP can be offered by experienced HoLEP surgeons and this reduces the risk of backwards ejaculation to around 20%.
Weakening of the erections in 2%. It is important to note that erections might improve in 4% of men after HoLEP.
Scarring of the urethra (urethral stricture) requiring another procedure to correct in 4%
Severe infection requiring readmission to hospital in <0.5%

Prostate matters is a not for profit organisation that is committed to providing free expert advice about prostate issues from leading Clinical  Authorities
Copyright Disclaimer: We try to acknowledge copyright as appropriate. If we have used something without acknowledging copyright, this is inadvertent. Please let us know by emailing info@prostatematters.co.uk