Prostate matters is a not for profit organisation committed to providing free information about prostate issues from leading Clinical Authorities
Prostate cancer treatment – HIFU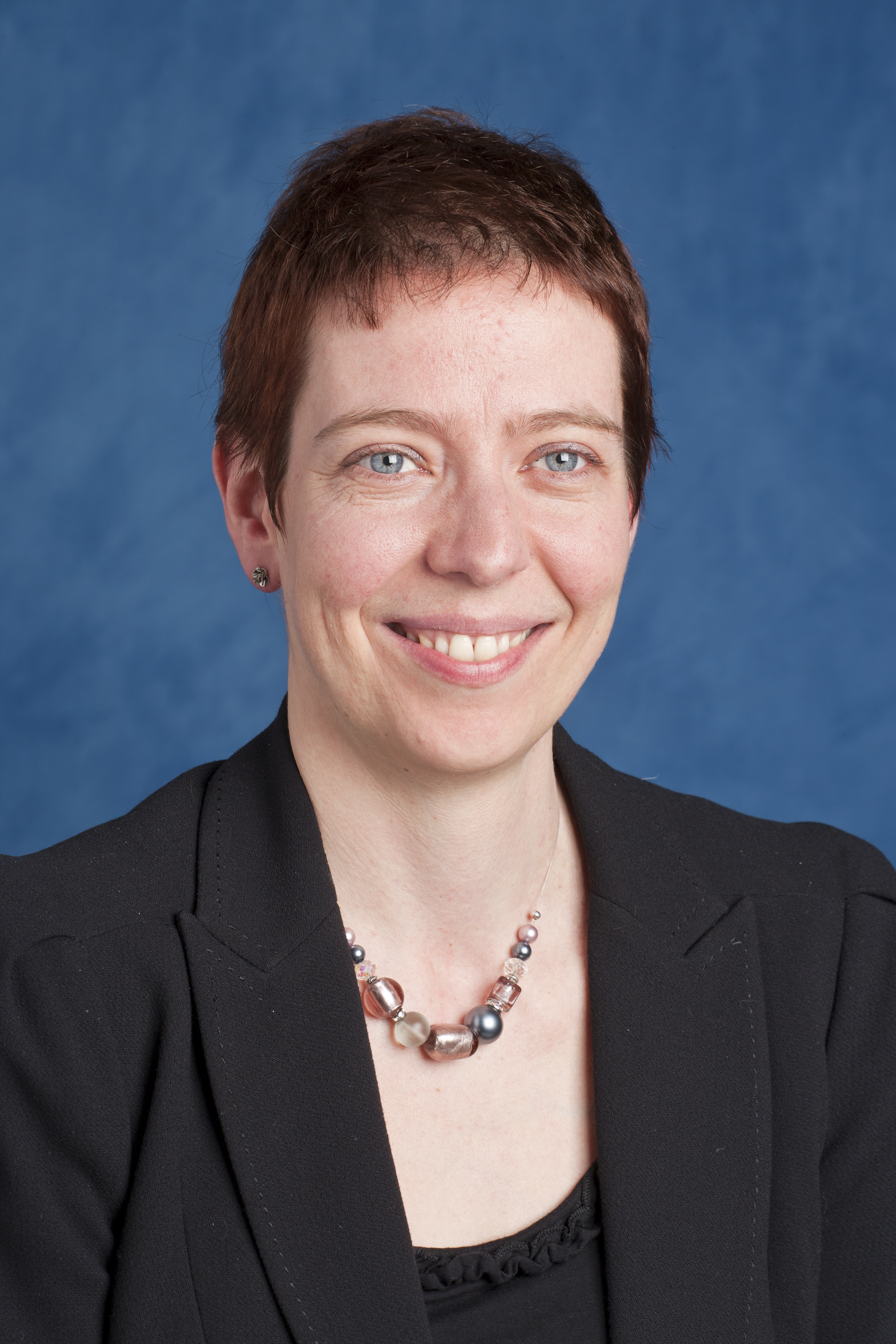 Overview by Professor Caroline  Moore
Consultant Urological Surgeon
University College Hospitals London NHS Trust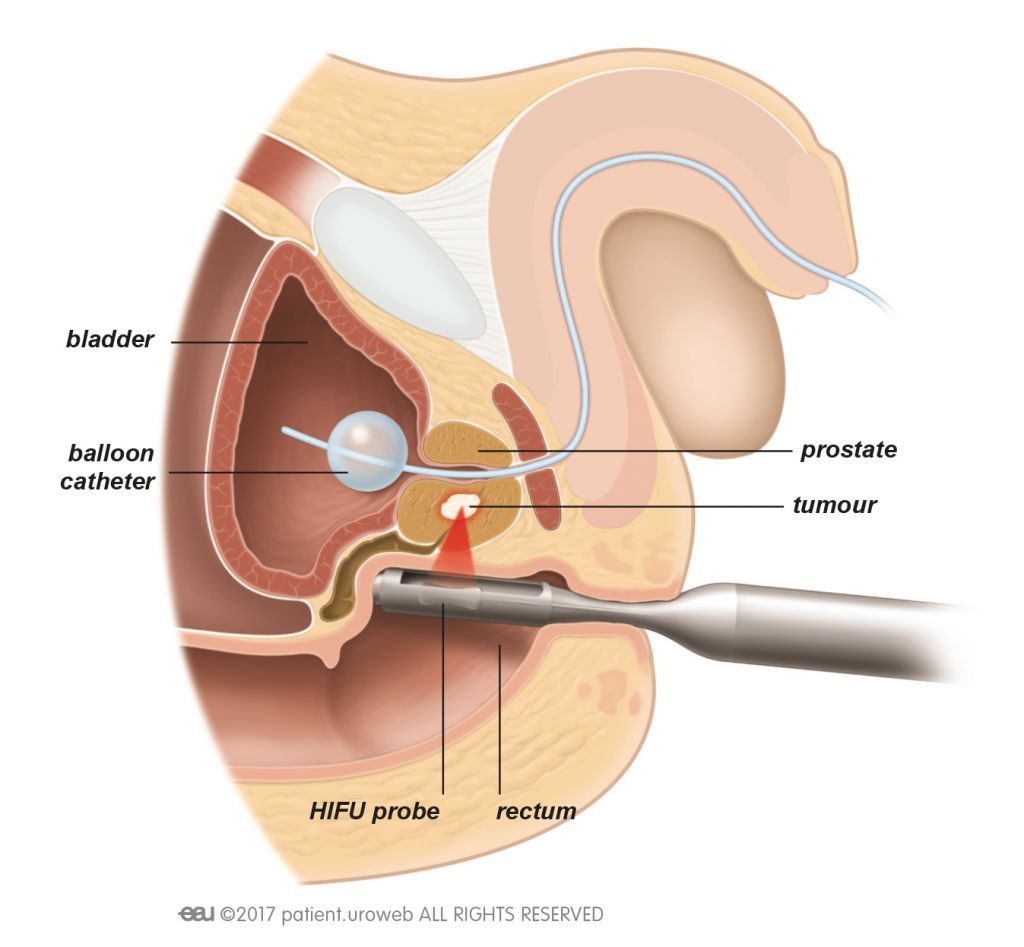 Prostate Cancer Treatment – HIFU 
The aim of focal HIFU treatment is to preserve quality of life including erectile function without sacrificing control over the cancer. The minimally invasive qualities of this procedure help to reduce the impact of the side effects that commonly occur after major prostate surgery.
High intensity focused ultrasound (HIFU) uses sound waves, produced from high frequency vibrations originating from a transducer, to create localised cell kill. Temperatures of up to 80-100˚C are reached in the tissue at the focus point, resulting in cell death through necrosis and cavitation. Since its development in the 1940s it has been used to treat benign and malignant lesions within a number of solid organs, including uterus, brain, kidney and liver, with the addition of prostate from the 1990s.
There are two commercially available HIFU devices, the Ablatherm ® (Edap-Technomed, France) and Sonablate ® 500 (Focus Surgery, USA) though Sonablate is the only device available for treatment in the UK.
The procedure involves delivery of treatment using a transrectal probe, usually under general anaesthetic, with real-time monitoring of treatment effect on an ultrasound platform. The area to be treated is chosen by the surgeon, based on the prostate MRI and biopsy results.
HIFU is considered an alternative primary treatment option to traditional radical therapy (radical prostatectomy, external beam radiotherapy, seed brachytherapy). The advantages of HIFU as a prostate cancer treatment is that it is minimally-invasive, delivered in the day-case setting, only requires one hospital visit of treatment and is repeatable if needed. Furthermore, additional  prostate treatment is not precluded if cancer recurrence occurs following HIFU, such as cryotherapy, radiotherapy or surgery, albeit with a higher risk profile than in the treatment naïve gland. HIFU treatment is limited to prostates of a moderate size that can be covered by the focal length for treatment, as the anterior aspect of the gland cannot be reached in large glands.
Medium term outcomes for HIFU have been published, reporting both cancer control and the effect on sexual and urinary function. Biochemical disease free survival rates of 75-84%, 63-72%, and 45-68% in low, intermediate and high-risk groups, respectively, were demonstrated over 5-8 years of follow-up in recent publications involving a large UK cohort. Around 1 in 4 men will have a second HIFU treatment by 5 years, and 1 in 15 men will have radical treatment with surgery or radiotherapy.
In terms of functional outcomes, 1% of men have some urine leakage after HIFU (which compares favourably with radical treatment). Of men who have good erections without the need for tablets before HIFU, 2 in 3 men will continue to have these after treatment and 1 in 3 men will need to have tablets to support the erections. The majority of men will notice a reduction in the volume of ejaculate, and fertility can be reduced.
HIFU also has a place as a salvage treatment in cases of recurrent disease following both external beam radiotherapy and seed brachytherapy.
HIFU is a means of delivering 'focal therapy', with treatment targeted to cancer lesion(s) rather than to the whole prostate. Preservation of some 'normal' prostatic tissue and surrounding neurovascular structures potentially reduces the side-effect burden associated with standard radical therapies. The outcomes of longer-term studies are now awaited.
Patients suitable for HIFU treatment
A careful assessment of the prostate using high quality MRI and biopsies is needed to assess suitability for HIFU. Men with prostate cancer deemed intermediate risk  and localised to the prostate with no spread of their disease (metastases) are potentially eligible for focal therapy with HIFU (stage T1-3).  Patients who have had a recurrence after surgery (radical prostatectomy) or radiotherapy are eligible.
 The exact position of the tumour is critical to the assessment. Some men have tumours that are suited to focal therapy, but would be better suited to a needle based transperineal approach, rather than the transrectal approach of HIFU.
 Some patients who are unsuitable for HIFU may be eligible to have cryotherapy or another needle based ablative technique such as Nanoknife electroporation, such as those with:
Large prostates greater than 40cc
Lesion to be treated is in anterior aspect of the gland
High level of prostatic calcification
Previous Brachytherapy
Unable to have a general anaesthetic
Previous rectal surgery or rectal disease such as colitis

Prostate matters is a not for profit organisation that is committed to providing free expert advice about prostate issues from leading Clinical  Authorities
Copyright Disclaimer: We try to acknowledge copyright as appropriate. If we have used something without acknowledging copyright, this is inadvertent. Please let us know by emailing info@prostatematters.co.uk