Prostate matters is a not for profit organisation committed to providing free information about prostate issues from leading Clinical Authorities
Prostate cancer treatment – Da Vinci robot assisted prostatectomy (RALP)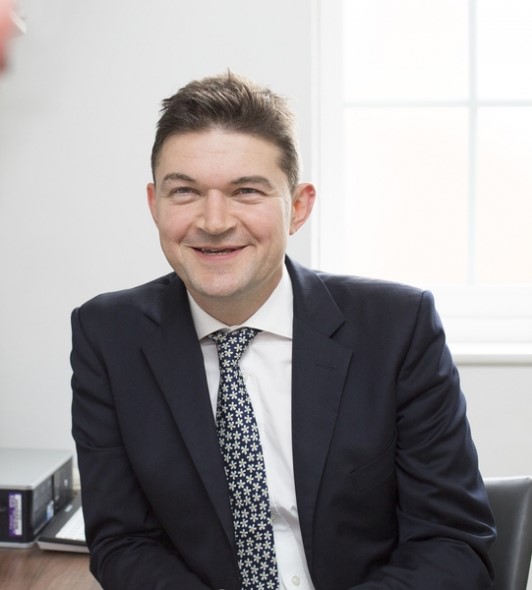 Overview by Mr Declan Cahill
Consultant Urological Surgeon
The Royal Marsden NHS Foundation Trust
Prostate Cancer Treatment – Robotic Assisted Prostatectomy
Radical prostatectomy is one of the longest running treatments for prostate cancer. It has evolved over the years from open surgery, into laparoscopic (key-hole), and currently robotic-assisted laparoscopic (RALP). In terms of cancer control it has been shown to have the best outcomes from all the available treatment options, as there are studies with nearly 20 years of follow-up showing the effectiveness of the technique. This is because prostate cancer cannot come back if it is physically removed completely. If radical prostatectomy does not remove everything as intended that will be witnessed by a detectable PSA (i.e. not zero as expected) and addressed. Other techniques that preserve the prostate sometimes fail because the cancer persists despite the treatment delivered or it's presence elsewhere masked by the presence of the prostate.
Prostate cancer treatment using the Da Vinci robot
The operation is performed using a keyhole technique utilizing the latest Da Vinci Robot to aid the surgeon. Through small incisions, a special 3D camera and robotic arms are placed into the pelvis, which are then controlled by the surgeon from a separate console within the theatre. This set-up offers a very high definition view of the prostate (magnified, very well illuminated 3D, double HD) and surrounding structures, along with highly accurate and versatile movements within the body allowing the prostate, seminal vesicle (tubes which help produce semen), and occasionally lymph nodes to be removed.
The robotic method has revolutionized radical prostatectomy, as it has led to a significant reduction in blood loss and reduced the length of hospital stay for the patient over open surgery, whilst giving the surgeon a precision of movement not previously possible by either the open or laparoscopic techniques.
The procedure used today is called an 'anatomical approach' – designed to reduce blood loss, tissue trauma and preserve the nerves necessary for erections. It is possible to tailor the operation precisely, as MRI and MRI-targeted prostate biopsies allows surgical planning to be performed.
As it is the only procedure where the entire prostate along with the cancerous area is removed, the PSA will normally drop to an undetectable level. As with all cancer, recurrence is possible and initially your PSA will be monitored on a 4 monthly basis.
There are multiple advantages of surgery over other techniques:
tissue that may contain cancer outside the prostate can be removed at the same time
the lymph glands to which cancer can spread can be removed
urinary flow improves significantly
the prostate can be completely analysed giving a better understanding of the future risk and need for additional treatment
faster recognition of a need for more treatment, as the PSA becomes very sensitive to disease recurrence
salvage treatment (for example radiotherapy) can be delivered with less side-effects than salvage surgery after radiotherapy failure if cancer is still present or returns
The operation normally requires a general anaesthetic and a short 1 – 2 day inpatient stay. Special stockings are provided along with an injection to help thin the blood and reduce the risk of deep vein thrombosis (DVT) either during or after the operation. A catheter is also inserted which is normally removed after 1 – 2 weeks.
Outcomes for Robotic Assisted Prostatectomy
Cancer control outcomes are dependent on the risk of disease being treated. On average 98% of men are still alive 10 years after their surgery, with 75% of men having no evidence of biochemical recurrence (rising PSA).
Side Effects of Robotic Assisted Prostatectomy
The most bothersome side-effect for most men will be urine leakage that usually becomes non-bothersome within 3 to 6 months. There are multiple technical steps developed in the last few years that allow men to become drier more quickly; these include
full functional urethral length preservation
nerve-sparing
a bladder flap (bladder neck plication)
Rocco stitch
Pelvic floor exercises may help and a pad may need to be worn until continence is achieved.
As the tubes which carry semen are cut, there will be no semen ejaculated on orgasm. Semen can be collected and stored prior to the operation if you are planning on having children in the future ("sperm banking").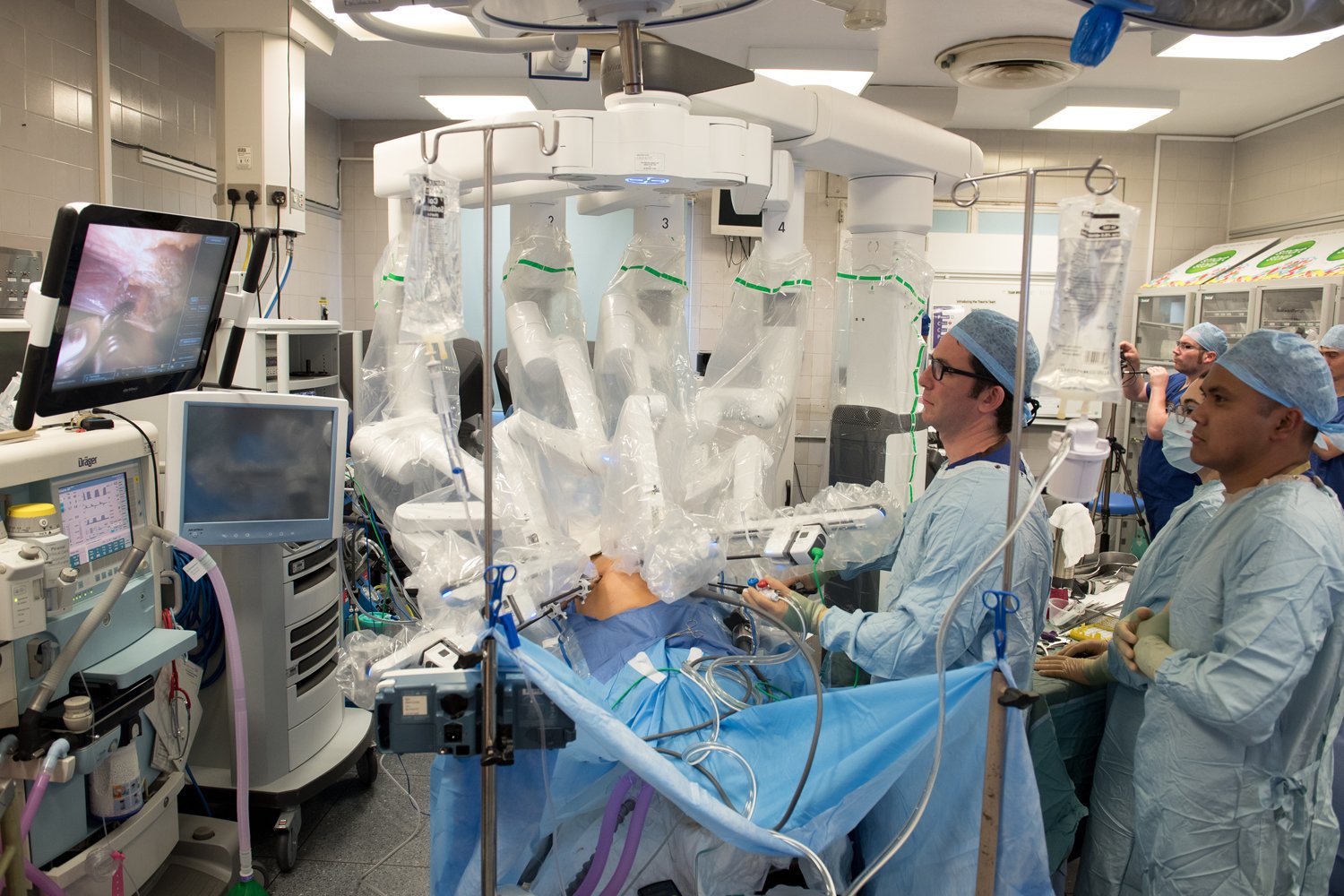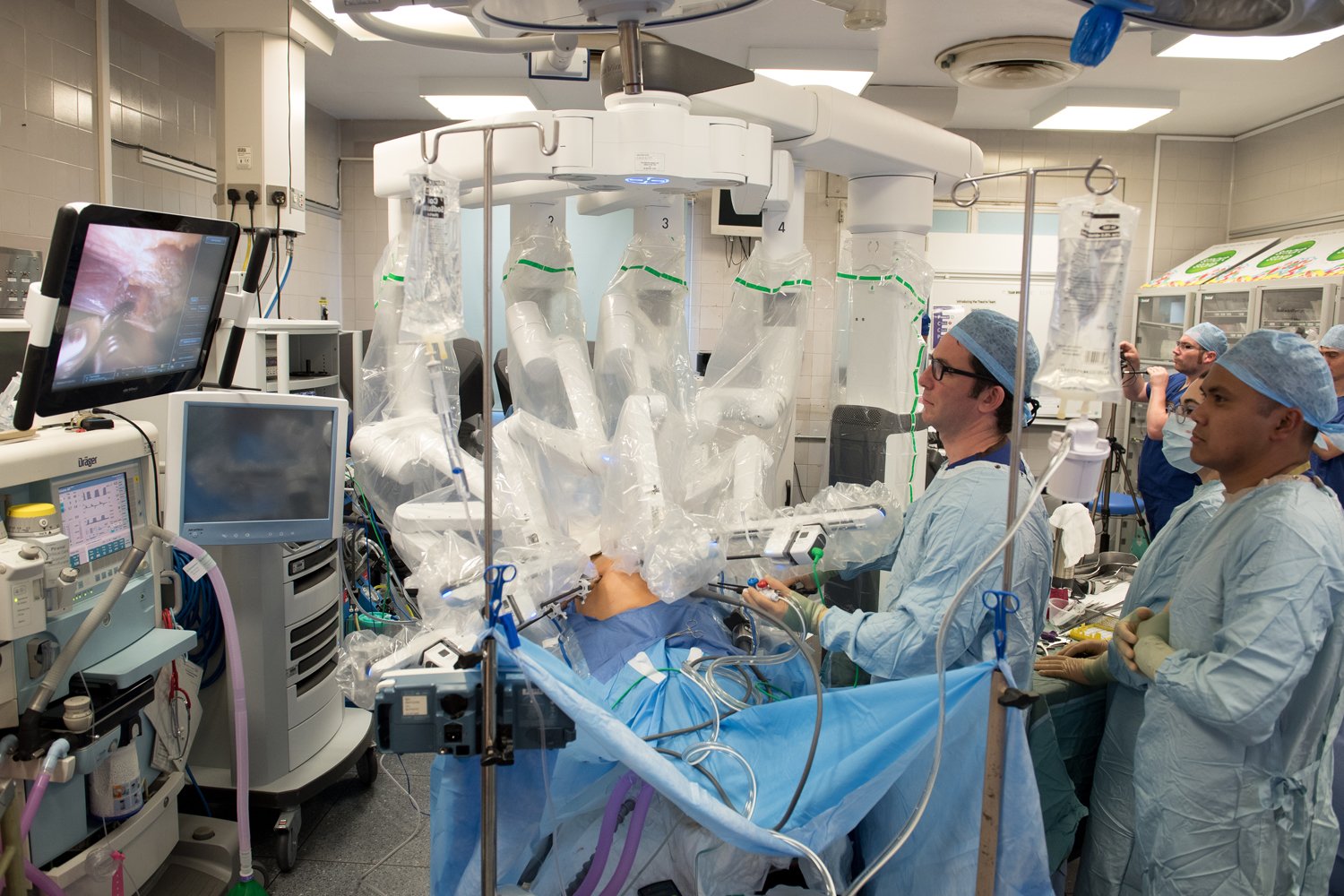 da Vinci prostatectomy video for patients

Prostate matters is a not for profit organisation that is committed to providing free expert advice about prostate issues from leading Clinical  Authorities
Copyright Disclaimer: We try to acknowledge copyright as appropriate. If we have used something without acknowledging copyright, this is inadvertent. Please let us know by emailing info@prostatematters.co.uk