What do you need to know about prostate cancer?
Overview by Professor Hashim Ahmed
Chair in Urology and Consultant Urological Surgeon
Imperial College NHS Trust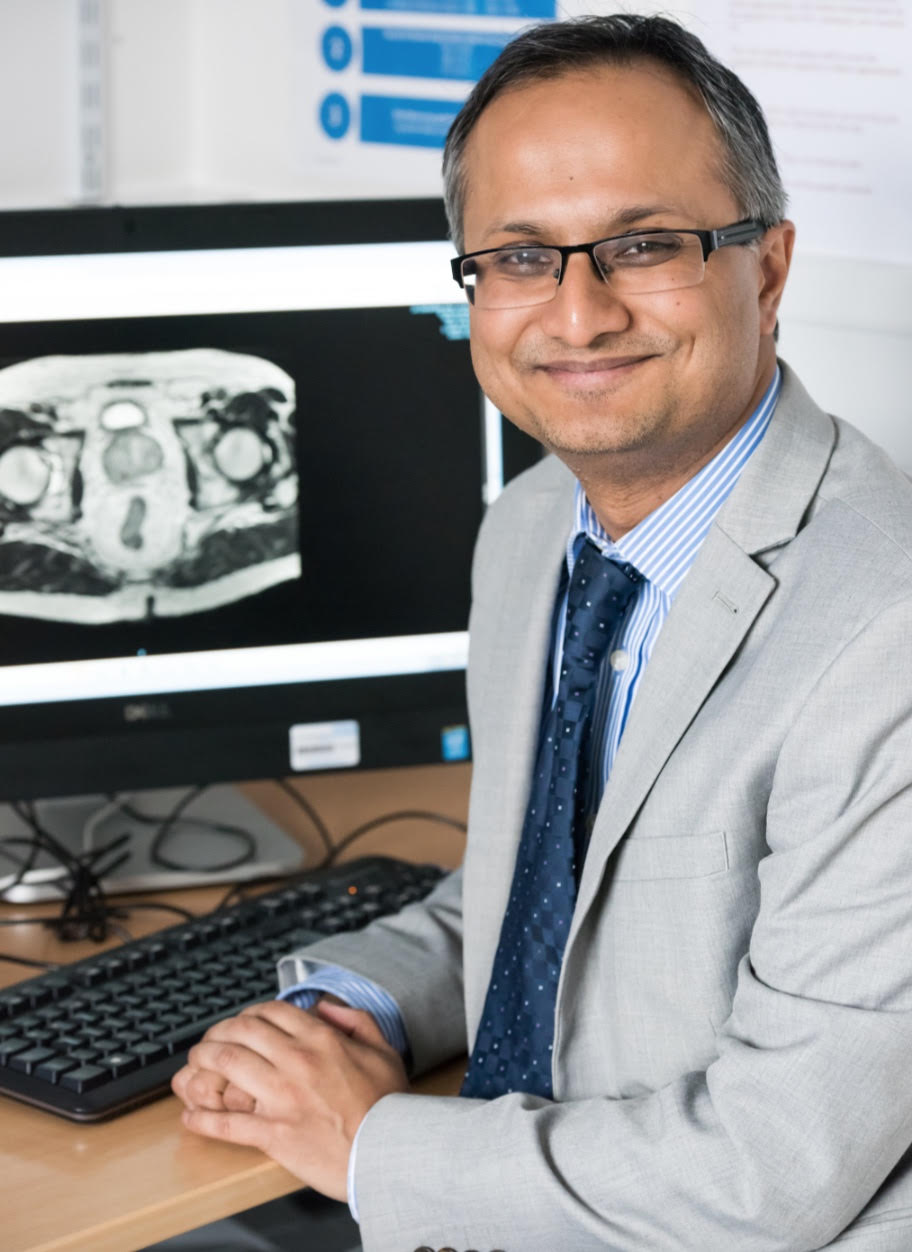 Prostate cancer is the most common cancer among men, around 56,000 people are diagnosed each year and about 12,000 men die of it.
The word cancer always causes anxiety and worry, with fears about not surviving the disease and loss of quality of life.  However, prostate cancer is curable if it is detected early whilst it is still contained within the prostate.
The main function of the prostate is to provide the fluid to transport sperm. The prostate has nothing to do with the ability to have an erection nor does it have a major role in continence.
Prostate cancer is common, particularly in elderly men, and many patients are not diagnosed until it is too late to have a curative treatment because the cancer has spread outside the prostate to the lymph nodes and bones. This spread is known as metastases. At this stage  a cure that irradicates prostate cancer is no longer possible, however the cancer is often controllable. Treatments commonly include hormone therapy . This  works  by inhibiting the male hormone testosterone which prostate cancer cells 'feed' on. Chemotherapy and radiotherapy are also sometimes used. All these treatments may work well for several years especially in older patients, which is why  many men die with the disease rather than of it.  Of course sadly though some men do die of the disease.
Unfortunately, the side effects to these treatments for metastases can be significant and the risks of death for younger men with the disease are much higher, therefore early detection, using PSA as a triage test, followed by an MRI and biopsy are so much more preferable. Patients can then be offered curative treatment, such as focal therapy, surgery to remove the prostate or radiotherapy.
Men are very often concerned about the side effects of treatments to cure them. These can include include worsening urinary and bowel symptoms, incontinence, impotence, loss of libido, depression and risk of another cancer. Modern treatments, especially focal therapy, make these problems far less likely. Often, patients can choose the treatment that suits them best. It is helpful to be clear about priorities, as the treatments vary in what they can deliver and in their side effect profile: for example.
Learn more about prostate cancer, the risks, it's diagnosis and treatment options by following the menu options in order.
The next page is a more detailed description of prostate cancer.

Prostate matters is a not for profit organisation that is committed to providing free expert advice about prostate issues from leading Clinical  Authorities
Copyright Disclaimer: We try to acknowledge copyright as appropriate. If we have used something without acknowledging copyright, this is inadvertent. Please let us know by emailing info@prostatematters.co.uk